Watching the news unfold during one of the world's scariest pandemics, COVID-19, Rod De Vos, CEO of Resolute Technology Solutions knew time was of the essence when it came to work from home preparations. Like many other companies, Rod knew his employees would need to spring into action to put measures in place as well as prepare for those that were imminent to Transition to Work From Home.
On March 13, 2020, a corporate announcement was made for Resolute employees to transition to work from home and what was a vibrant and voice-filled office, became an eerily quiet resort as the team shifted and began carrying out their essential technology duties from home.
With comfort and stress reduction in mind, Rod and his management team took to the task in working with each team member in evaluating and providing the necessities for a productive work at home environment. Rod recaps the following events.
Home Office Enhancements
"Can you hear and see me now?" Rod jokingly recalls during a Microsoft Teams meeting. Our first 'call' of priority was reaching out to our staff to ask them to let us know if anything was needed to complete their home office environment. The responses came in waves and immediately we started to work with those who experienced bandwidth issues to shore up home networks with poor connections. We also provided ergonomic work chairs for those in need and distributed extra devices for a professional work environment that included monitors, laptops, headsets and virtual backdrops for video calls. During all these preparations, we arranged contactless deliveries with the aim of keeping employees safe amid the outbreak of COVID-19.
On-Site Tech Safety
While the wait for personal protective equipment has soared, our administrative staff was ready and equipped to provide the necessary gear to our on-site technicians to enable them to do their jobs. Clients who rely on our managed services require our staff to be on-site to keep their business running and fix hardware issues. Our clients are not only understanding and accommodating but we are very grateful to our staff who are able to continue supporting them and each one brought their A-game every step of the way. As an essential business, the distribution of safety products to on-site technicians such as masks, gloves, hand sanitizers and other personal protective equipment facilitated any safety concerns and we encouraged the use of our corporate vehicle to reduce dependency on public transit schedules.
Managing Communications
Following best practices, it was paramount to utilize all channels to keep everyone updated and supported. We positioned ourselves by communicating with our clients as well as keeping staff informed through email news and video updates. By providing employees with insight into the state of the business and what measures are being taken, no one feels forgotten as these connection points make it business as usual.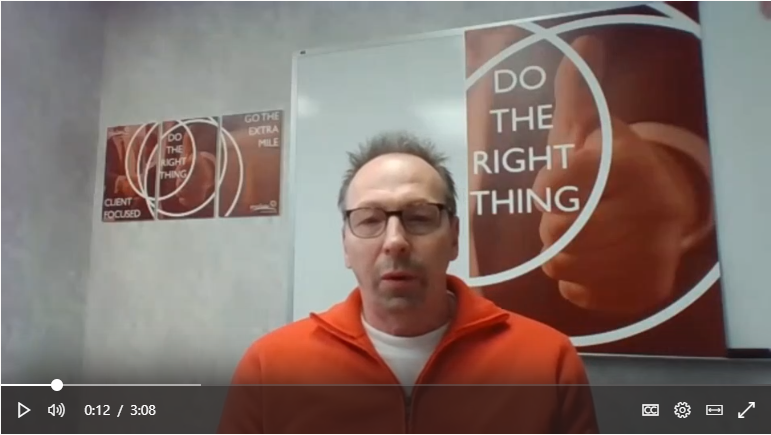 Digitizing recruitment during COVID-19 allowed us to bring new hires into the company. We connected new team members to others by leveraging our online collaboration tools and encourage continuous communication. In place of traditional tours and in-person introductions done around the office, Microsoft Teams has been the go-to tool for holding virtual meet-and-greets.
Equally important is our in-house security training, which aims at continuous education for employees during COVID-19 through online training tools. I am stoked with our staff because this past month we had no clicks on the simulated phishing tests we rolled out. Information sharing and education are key when it comes to collaboration on latest security threats.
Our team stood up a COVID-19 Knowledge Sharing site on the company intranet that hosts relevant news and health organization updates, changes to work policies, updates on our building and clients as well as how we are planning our return to work from the office when it is safe to do so.
Employee Engagement
So, what do we do to promote our culture during COVID-19? During the start of spring break, many of our staff expressed the challenges of working from home and balancing being attentive to their children's requests. With creativity and fun in mind, we sprang into action with a corporate contest to draw a technology mascot. It had high stakes, with our staff's children receiving online Toys R Us or Best Buy gift cards.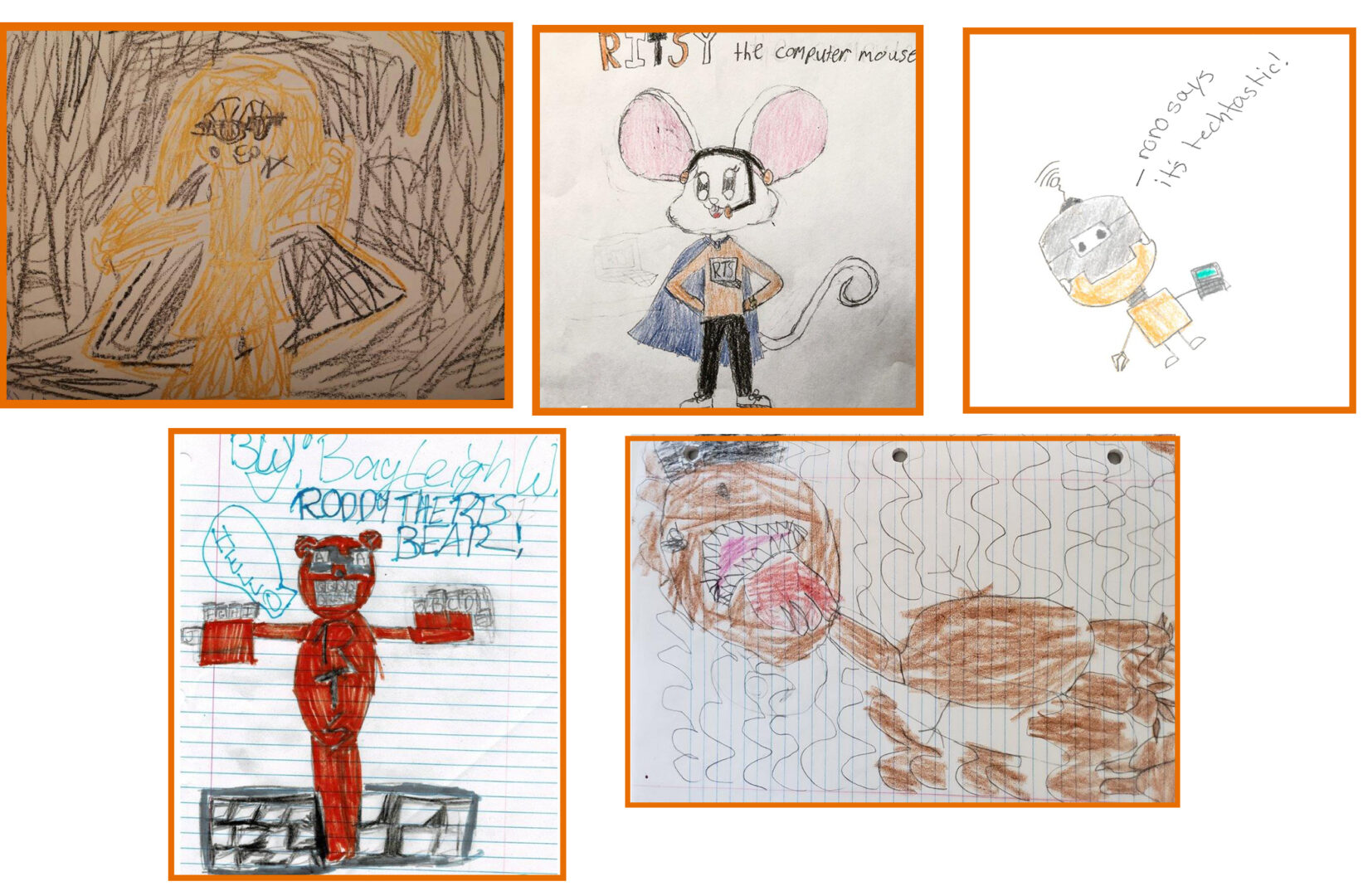 We got some terrific entries as you can see, and we showcase one of our excited prize winners: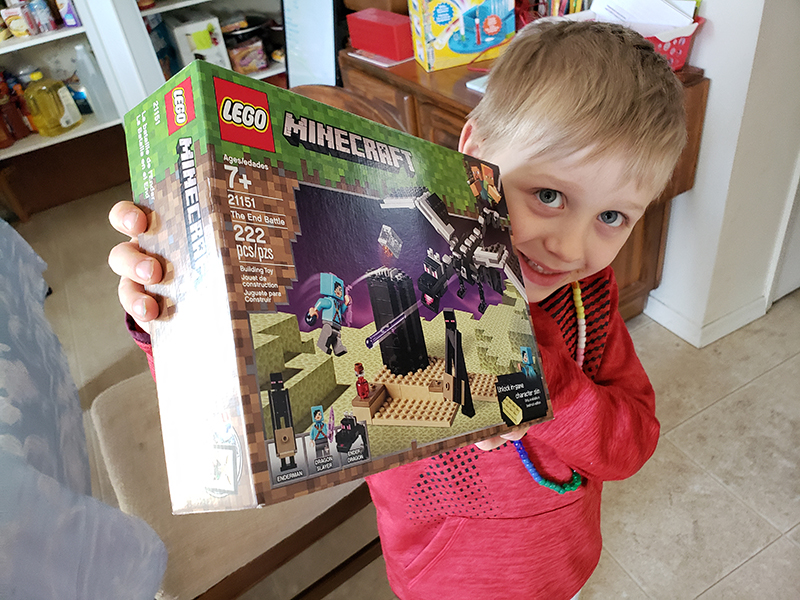 Laptop Giveaways and Other Fun Stuff
While school divisions made the transition to at home learning, we further stepped up to address our staff's education needs by giving away 13 retired laptops. Helping our staff and their family gives us greater opportunity to maintain a work-life balance amid this stressful time.
However, there is more fun to be had. Everything from wearing "Orange You Glad It's Friday" orange t-shirts, surprising staff with SKIPtheDishes contactless delivery and virtual happy hour chats, it keeps cultural connections happening. Our people are caring and dedicated, and they are what makes us Resolute.
Aside from seeing one another through a computer screen, our staff are not forgotten. Our core values of being client-focused, doing the right thing and going the extra mile remains paramount in ensuring our staff's well-being and clients' satisfaction overall.
A huge thank you to all our staff for everything, especially during these stressful times. Stay safe and take care and we'll see you on the other side of this pandemic. We are Resolute!