IT SERVICES FOR HIGHER EDUCATION
Our team has experience advising Higher Education institutions on ways to improve systems, data, governance and support services.
Looking For a Partner That Understands Higher Education Technology?
Our team can help improve technology and processes for Higher Education institutions. Leverage our education industry experience to deliver IT services and solutions tailored to the challenges unique to this sector.
Our IT services for Higher Education covers:
✔  Crafting IT strategies specific to education objectives
✔  CIO consulting for high-level advice on projects, organizational design, and other key areas
✔  Selecting, configuring, and implementing technology platforms for collaboration, productivity, and other functions
✔  Application development and support for key business apps
✔  Upgrades and support to fundraising applications used by most Universities and Colleges
IT Services for Higher Education
Education Software and Systems Set-up​
We can search the market for new platforms to enhance your digital education solutions and integrate them with your other business systems.
CIO Consulting for Colleges and Universities​
Our CIO-level consultants have the expertise to provide guidance on IT strategy, organizational design, vendor management, and how IT operations are linked to the organization. We'll analyze your current operations and provide recommendations on IT processes, policies, and principles to ensure they follow best practices.
Improved User Experience for Staff and Students​
Our team can identify upgrades or changes to learning platforms, collaboration portals, and other systems that will enhance the user experience for teaching staff and students.
Risk Assessments and Remediation​
We can undertake complete risk assessments of your organization and help implement ways to increase your security proactively and mitigate potential vulnerabilities.
IT Governance​
We ensure that your IT systems and processes have the appropriate levels of governance and aligns with your educational institution's organizational goals.
Managed Devices​
Educational institutions often have many technology assets to track, maintain, and keep operational so that staff and students can continue to use them efficiently. With proactive monitoring and remote support, you can have issues resolved quickly.
Staff Augmentation
If your team needs extra resources, we can add capacity, backfill specific roles, and provide experienced consultants to close any skills gaps you may be facing. We have a wide variety of professionals ready to assist with business analysis, project management, architecture, development, and application and hardware support.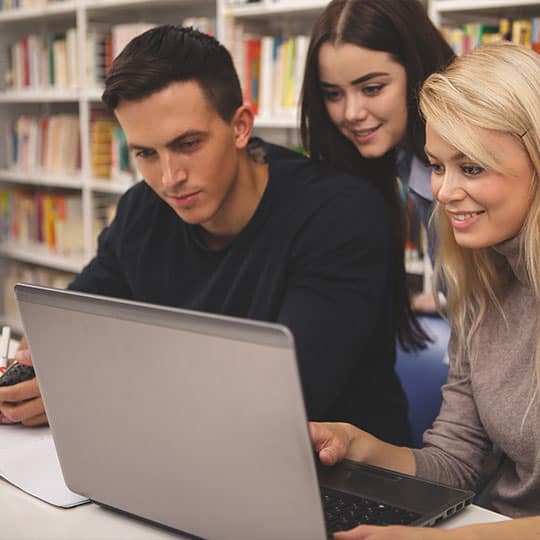 Higher education institutions make use of many different technology platforms and often the data is siloed in their respective systems. We can help architect a solution that integrates your disparate systems and data.
Build a Data-Driven Foundation
Colleges and Universities leverage platforms such as student portals, staff intranets, learning platforms, marketing and recruitment, and more. 
Turn your Data into Business Intelligence  
Creating a data warehouse of student data will allow corporate functions like finance and administration as well as faculties to make better use of data for specific needs in terms of slices of data geared to their interests for data mining and analysis.   
Integrate Your Systems and Data
We can find ways to integrate your systems strategically so you are getting the most out of your business and learning technology.
Benefit From Education-Specific Expertise
Our IT services can help your institution experience the benefits that come with having highly experienced and specialized senior IT professionals leading projects, designing processes and supporting your needs.
Request a Free Consultation
To learn how our IT services for higher education can benefit your organization, contact us.