There is an endless struggle for graduates to find the right job, businesses to hire the right talent, and for Universities and Colleges to ensure that their graduates can find employment. One tool that gets all three done: Student Co-op Programs.
From a The Star article, "At the bachelor level, graduates with co-operative experience were earning more, had higher employment and full-time employment rates, and were more likely to have reported their debt paid off two years after graduation," Statistics Canada reports.
Co-operative education benefits from the University of Waterloo:
Co-op helps you…
apply knowledge gained in the classroom
develop a professional résumé with a solid work history
improve interview skills and promote yourself to employers
gain up to two years of relevant work experience
earn money to help pay tuition
identify your ideal working style and the type of job you want after graduating
improve organization and time management skills
get hands-on experience in your field of study
network with employers
We are long-time supporters of the University of Manitoba Computer Science Co-op Program and have also supported the University of Winnipeg's Cooperative Education Program.
We view co-op work terms as an essential part of a student's education.  We strongly believe in apprenticeship – whereby students learn their craft by working under the mentorship of skilled craftsmen.   We take pride in providing meaningful work terms with opportunities for students to develop new and existing skills.  Students have the opportunity to work on diverse set of projects and technologies, learning not only the technical skills of their craft, but also the teamwork, communication and presentation skills that they'll need in their future work places.
The co-op program is part of our recruitment, training and development approach. We currently employ several graduates from this program and continue to use it as a source for new hires.
Tips for students and recent grads looking for a co-op placement or new job:
Find a place that will pay attention to you. Where you will have a mentor and a team to work with.
Find a place that will teach you new skills.
Find a place where you believe you'll like the culture and believe in their core values.
Keep looking, keep trying, you only fail if you give up. Most of all, do your best and be yourself.
Be humble. Instead of guessing a solution (if you don't know the answer), show your interviewers how you would go about learning what you need to learn in order to solve a problem.
Show that you are willing to learn about anything – you won't necessarily work on the same tech during a term that you would in school.
Have an open mind. Be a professional. Have good communication skills. Proof read emails.
Resolute is always looking for team members who like to go the extra mile and want to be a part of continuous improvement cycle.
Above all, find a place with free coffee.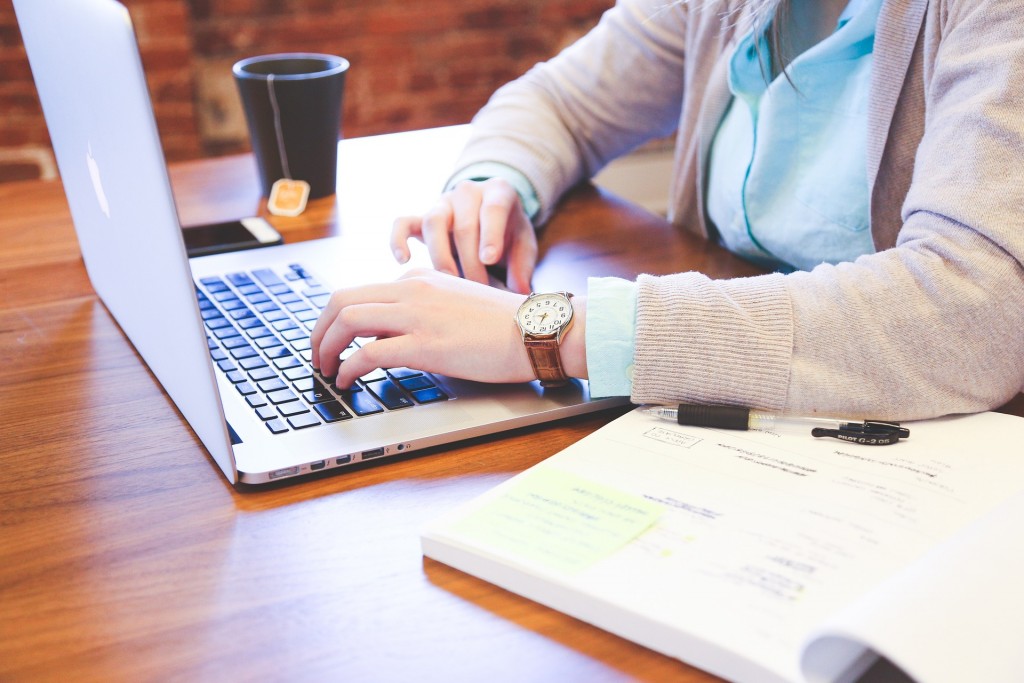 Some words from past students:
Courtney – Current Co-op Student: "I think Resolute's best attributes as a Co-op employer are that it allows the Co-op students to learn a variety of languages and technology that cover the full experience of making an app; so far I've learned some back-end server stuff (Eg: Hippo CMS), some front-end view stuff (Eg: iOS), and some business logic and connecting pieces. The technology Resolute uses is all currently relevant in the field, and there is an emphasis on teaching students how to compare and contrast which languages and technology to use in different situations."
Sukhpreet – Resolute Software Developer (Former Co-op Student): "Co-op at Resolute provided me with opportunity to learn and utilize proper software development methodologies while working on diverse projects allowing me to extend my skill set. It gave me hands-on experience working on multiple projects, which included mobile application development, web development and integrating Google analytics framework. Resolute's friendly and helpful work environment, diverse opportunities plus flexible timings make it a great place to work."
Alexandre – Resolute Software Developer (Former Co-op Student): "I was able to learn extremely quickly using the vast wealth of knowledge from my mentors. I was able to discover how the industry works in practice, what I could expect as a full time employee, I learned a bit about the business side of things. The professionalism and amount of knowledge available was too high to pass up on. Everyone is so friendly too. It is why I came back!
To find out more about our Student Co-op Program at Resolute and to find out what positions are available to recent grads visit our Students and Recent Grads page or visit our Careers page to learn what other positions are available and what it's like to work at Resolute.
First posted to Resolute President, Rod De Vos' LinkedIn Account: https://www.linkedin.com/pulse/co-operative-education-student-co-op-programs-benefit-rod-devos?trk=prof-post
[]