Applications Management Service Outsourcing
Technology has become vital to everyday business functions in companies in every type of industry. Applications have become an integral facet of every step in the way your business operates.
The average number of cloud applications in use by category ranges anywhere from as low as 25 and as high as 91. In the enterprise, 91 marketing apps are used; in HR, 90; finance and accounting, 60. Technology leaders have to be ready to address the needs of hundreds and hundreds of applications.
The sheer number can be overwhelming. This has caused businesses to turn to third-parties to manage their applications in an effort to boost productivity and stability in IT departments. After a few years of fluctuation, the global market size of outsourced services has grown back to an $88.9 billion industry.
But is outsourcing your application managed services for you?
What is AMS?
Simply put, Application Managed Services (AMS) is the concept of outsourcing your app support needs to an expert third-party provider who specializes exactly in maintaining and monitoring those apps. You are essentially delegating the processes that might bog down an internal IT team to a more experienced source.
What are Your Business Application Needs?
No two industries are identical when it comes to business applications that are necessary for everyday operations. What is necessary for an IT team in finance is going to be different than a team in agriculture or manufacturing. A precise view of what your IT department needs to operate your business is vital in deciding whether or not to outsource.
Catalogue what it takes to keep your applications up and running. Here are some questions you should access yourself about your business needs:
Are your applications custom designed for your business and your business only?
What skills does each member of your IT team need in order to operate those applications?
Are you required to search for talent with legacy skills that are no longer taught in school whenever you must re-hire a position?
How much training is required for new hires and what is the cost to implement them?
How much time is currently being spent on maintaining and monitoring systems versus working on projects designed to grow the business?
How Tasked is Your Internal IT Team?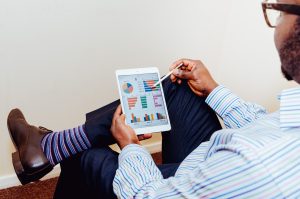 Consider this scenario: if a member of your IT team is struck ill and unable to come to work for weeks at a time, or if a member suddenly quits, what would the state of your IT functions be?
You don't want to find yourself in a position where a vital team member leaves and you cannot find a replacement with the set of skills capable of handling that role. If you rely on engineers with skills that are no longer taught in schools, you leave yourself open to the risk of not being able to find a suitable replacement, let alone a timely one.
Ideally, your IT teams are running as efficiently and and cost-effective as possible, but that is rarely the case. Outsourcing may present itself as the best option for your business.
---
Learn More:
---
The Benefits of Outsourcing AMS
The top drivers for using outsourcing services are to cut costs, enable focus on the core business, and to solve capacity issues. Whether you are an enterprise that suffers from a backlog of issues that need to be addressed or a small- to medium-sized business (SMB) that has a lack of resources, outsourcing AMS can solve those particular pain points.
1) Constant Support and Monitoring
By putting your business application functions in the hands of a third-party, you no longer have to worry about if someone on your IT team is out sick or suddenly quits. Other team members will not have to pick up additional work and stress during the hiring and training process because your outsourcing partner will be the one handling these core operations.
2) Access to the Latest Technology and Trained Specialists
By handling the monitoring and maintenance of applications to a solution provider that specializes in AMS, you are in turn getting access to the top of the line technology of the day.
Managed service providers have expert IT professionals on staff with experience in a range of applications. Whether it be customer relationship management (CRM) systems, enterprise resource planning (ERP) systems, business intelligence (BI), or many other categories of applications, you can be confident that your business processes are in safe hands.
3) Spend More Time Innovating
No matter the size of a business, adopting an AMS can improve internal efficiency by allowing your internal IT team on growing the business. You want to spend more time innovating rather than reacting.
Savvy organizations can take the resources saved by outsourcing and turn it towards innovation used for:
Increasing the quality of business operations;
Lowering the overall cost of delivery;
Improving user experiences at not just an IT level, but a company-wide level;
Increase revenue growth from clients and providers;
Decrease transaction time;
And, deliver new business capabilities.
4) Leveraging Outsourcing Relationships for Additional Services
89% of companies are leveraging their current outsourcing provider(s) either sometimes or always for additional services.
By outsourcing your AMS to a solution provider, you are in turn trusting that solution provider with core functions of your business. With this level of insight into how you operate, there is an opportunity to leverage outside insight for additional services that can grow the business.
For example, with your applications in mind, your outsourcing partner can offer consulting services around how best structure your in-house teams, budgets, and processes, assess your infrastructure for efficiency, and help develop future strategies to take advantage of innovation that has arisen because of these new resources.
Conclusion
Resolute Technology Solutions specializes in complete Application Management Services that improve your business functions. Whether it be monitoring, optimization, fixing, or supporting your IT, contact us today to learn how outsourcing your AMS to an experienced team can benefit your organization.
[]