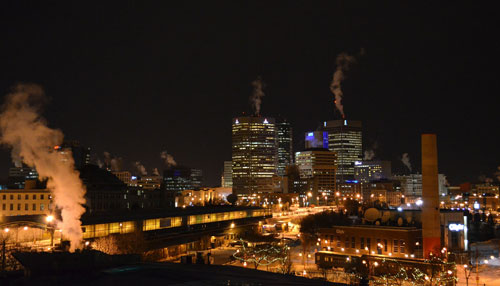 Winnipeg is a diverse and growing population centre that is home to a wide array of industries. From manufacturing, agriculture and energy sectors to information technology, communications, and healthcare, the city offers a rich environment for businesses to thrive.
We are proud to be headquartered in the vibrant city of Winnipeg and are fortunate to be able to draw upon a vast well of talent to staff our dedicated team. Our consultants have the knowledge and expertise to assist and guide your business through a wide array of technology-related areas.
Winnipeg IT Services and Solutions Company
Regardless of which sector your business is in, we can provide you with consulting services dedicated to helping your organization reach its business goals. We offer a range of IT services and solutions to companies in Winnipeg and across Manitoba including:
When your Winnipeg-area business needs assistance navigating the technology waters to help support and grow your business, we have the team you need to get there.
Our fully certified and dedicated consultants are pleased to offer their expertise to help you with all aspects of your technology needs. Whether it's assistance with your infrastructure or guidance on best practices, we have the resources to lead the way.
To learn how we can guide you through your technology hurdles, contact us.