Get expert IT security advice and solutions tailored to your business.
Does Your Business Have a Strong IT Security Posture to Prevent Sophisticated Cyber Threats?
Our IT security team can scan your IT environment, evaluate processes and policies, and assist with shoring up any vulnerabilities to your business. 
Resolute Calgary Cyber Security Services can help:
✔ Reduce risk to business from cyber threats like ransomware, phishing, and data breaches
✔ Highlight gaps between current state of IT security and best practices
✔ Implement tools to safeguard core technology such as Multi Factor Authentication, Single Sign-on, and email filtering
✔ Ensure endpoints and firewalls are regularly updated and protected
✔ Secure cloud services and integrations that pass sensitive data
Request a quote for Cybersecurity services in Calgary
Cyber Security Services Calgary
Cyber security can be a complicated area to invest in, especially if you do not have security experts in-house to evaluate solutions, partners, and how they will align with your business. If you'd like to leverage qualified cyber security expertise, contact us to book a free IT security consult.
Calgary Cybersecurity Compan

y

 
Whether you are looking at cyber security services for the first time or are looking to update your IT security posture to match the maturity of your organization, we can help. 
Resolute Cyber Security Calgary Services cover: 
Comprehensive and Targeted IT Security Assessments

 

Ongoing Monitoring and Management of Security Hardware

 

Cyber Security Solution Implementation and Enhancements

 
Cyber Security Calgary

- Assessments
Our team leverages a variety of tools and expert analysis to scan your IT environment, connected devices, processes, and policies to highlight vulnerabilities and create a roadmap with prioritized recommendations to remediate.  
Our Calgary IT Security assessments include: 
Infrastructure scans of 500+ network connected devices and endpoints

 

Firewall configuration analysis

 

Analyzing current state of IT security and security protocols against best practices

 

Reviewing antivirus standards, patch deployment process, and network configuration
Calgary Managed Security Services
Our Calgary Managed Services team ensures cyber security processes and tools are well-maintained in order to safeguard your business from cyber threats.  
As part of our managed service offer, our team will regularly perform: 
Patch Management and Deployment

 

Firewall Configurations and Updates

 

VPN Configuration and Network Security

 

Security Tool Deployment and Enhancements

 

Laptop, Desktop, and Mobile Device Security Monitoring
Cyber

s

ecurity 

Companies Calgary
Calgary IT security companies can assess your information technology environment for risk areas but will often pass off the implementation and ongoing support. As a full-service IT company, our managed services team can look after deployment and ongoing security needs in the short or long term. 
Resolute Network Security Services cover: 
Access management

 

Policies and controls

 

VPN configuration

 

Managing file level security

 

Server backup and recovery

 

Troubleshooting and diagnostics

 
Calgary Cyber Security Firms
Cyber Security firms in Calgary follow a variety of different frameworks, certifications, and best practice areas.  
We can identify which security framework and level of risk management best fits your specific business requirements, so your organization is properly protected without paying for unnecessary precautions.  
Work with Cybersecurity Firms in Calgary to Manage Risk
Cyber security attacks like ransomware, phishing, and data breaches are a risk for every size of business – from small companies, medium business, and enterprises – every company is a target. 
Cyber Security for Medium-Sized Business 
Mid-sized businesses are in a tricky position with many information systems as complicated as enterprise companies but still balancing the budget constraints of smaller businesses. We can help close the gap.
IT Security That Fits Your Business 
We can tailor our IT security service and approach to fit specific needs and requirements. Our team ensures that security is in line with your organizational goals.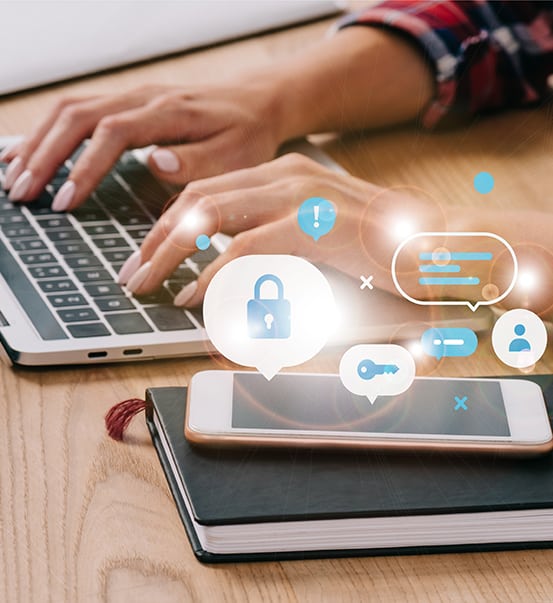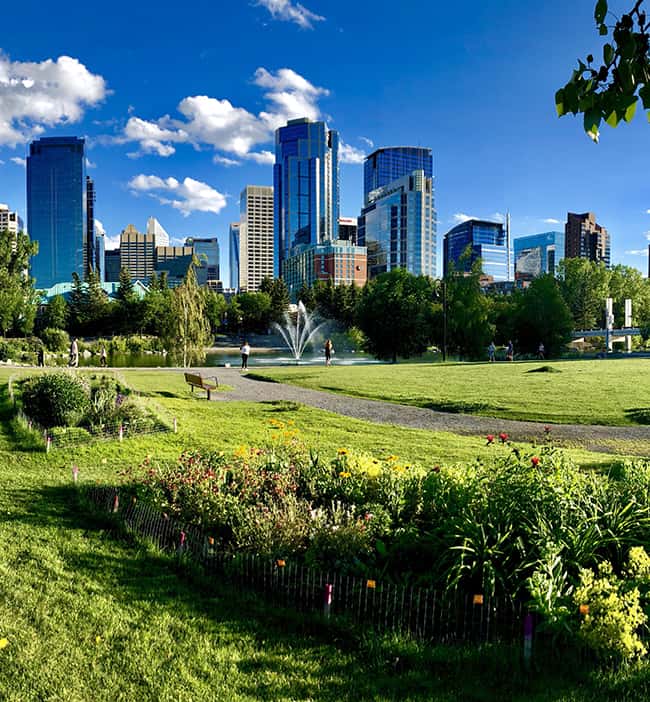 Cyber Security Companies Calgary
If you're looking for cyber security companies in Calgary, we can help. 
Calgary Cyber Security 
Our security specialists are highly certified and can cover everything from assessing existing security solutions, recommending right-fit solutions, and implementing them for companies in Calgary. 
Contact us today to get a quote for what cyber security services look like tailored to your business in Calgary AB and how we differentiate from other cybersecurity companies. 
Advantages of Cyber Security Service in Calgary
When it comes to information security, working with cyber security companies in Calgary for proactive prevention is always preferable to having to respond to a security breach or event.
By investing in prevention now, businesses can reduce risk, avoid reputational damage, and safeguard important data and systems. 
Our Other IT Services in Calgary